The Aud features a variety of dining choices on-site for all your tastes. Experience the many options from our concession stands to premium dining!
---


Gibson's Finest Sports Bar & Grill offers a great view of the Dom Cardillo Arena and is currently accepting reservations for groups of up to 4 people. Enjoy a variety of great meal and beverage options before taking in the game. The restaurant can also be utilized as a VIP area during special events or as a warm and inviting location to entertain clients.
Make a Reservation
Reservations are based on first come, first serve.
Levy Canada
Levy Canada located throughout the arena offer a wide range of classic snacks for the game like pizza, popcorn and refreshments. Proudly pouring Market Coffee.
Open 60 mins prior to event start times where applicable.
Palgong Tea
Our happiness stems for sharing our love for tea and sparking joy in others' lives. We aspire to connect communities from behind the scenes to the people we serve. Moving across the world from South Korea to Canada, Palgong Tea Canada was established, connecting communities, people, and tea.
Palgong Tea Canada is bubble tea shop that also specializes in creative beverages and local desserts. Established in 2019, we began with the mission to 'create human connections over tea' and now we are partnered with local and Canada-wide organizations and brands.
Our foundation was molded from a collaboration between Palgong Tea Canada and DEAF CULTURE CENTRE. From a labour of love, our Def-T series was created — 8 delicious blends of organic, loose-leaf tea. Our first store and head office established in 2019 in Thornhill. Later, our flagship store opened in the heart of Distillery District, where we share the space and connection with DEAF CULTURE CENTRE.
From then on, we have been continually creating partnerships with local and Canadian brands to share our vision and foster connections. We are no longer just a bubble tea shop but a 'communitea' that showcases our signature menus and local partnerships.

BeaverTails
JUST LIKE YOUR TRADITIONS,
BeaverTails® is truly one of a kind. Irresistibly delicious, artisanal Canadian pastry, always there to share special moments that make lifelong memories. Iconic indulgence since 1978, today we continue our heritage by uniquely combining our original recipe with premium quality ingredients. Served piping-hot, our hand-stretched whole-wheat pastries are both crispy and chewy at the same time. With endless flavour combinations, we promise you an experience you will never forget.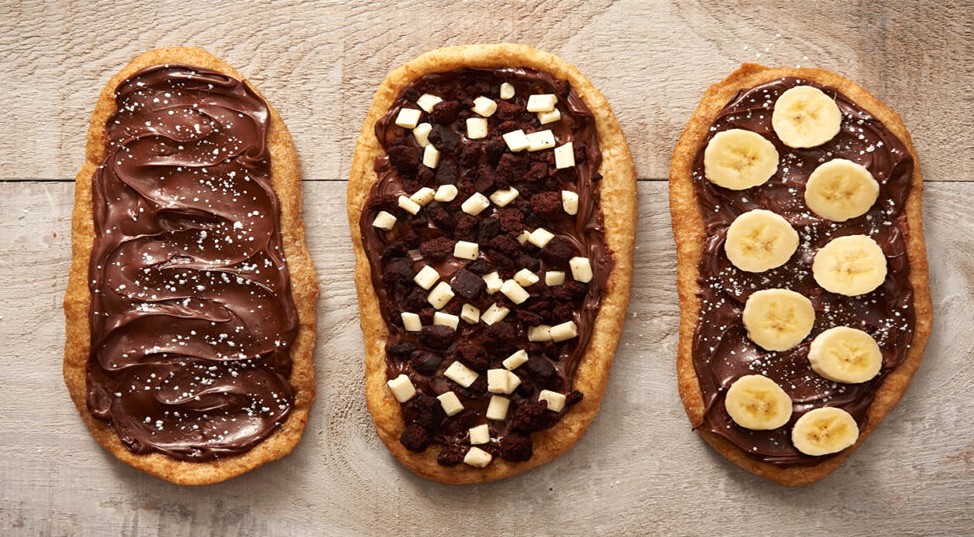 ---
Location: BeaverTails is located in the main lobby at the top of the stairs of the Kitchener Memorial Auditorium.
There are also many nearby dining options within a short distance to The Aud.
Contact Us